here comes the rain again…..
Week four began hotter than a FIFA balls in the rain forest and ended with a one hell of an aggressive sky lighting thunderstorm. After the storms passed we learned that no 7pm games made it through nine innings. Most games were called between five and seven. A few games are being worked on finishing, and three games are fully looking to reschedule, and one already has. We've dealt with rainstorms before but none of this magnitude that washed out a huge chunk of week four. Mother nature better start getting with the program called the KVKL because the lfk has had about enough of her reign.
What I have heard so far is this: the love garden/red lyon game has been rescheduled to Monday June 7:30pm at Lyons for those who want to continue the kickball party into the beginning of the week. In addition the Brewballers at Kunt Punts game will be happening this Sunday at 3pm at Lyons. So let's all join in and support those teams whose games didn't make it through the Sunday summer showers. Hey Rockets and Taco Tuesday can I get a what what…
Its week five and thanks to the excellent scheduling techniques of Scott Stewart and nick lerner this weeks games are quite the mix of DON'T MISS events.
Das Boot at Hurtz Donut D-Holes 5pm Lyons West – Das Boot – Right off the bat this is one of the must watch games for week five. Some might dub this Das Big Foot versus the Big Dick. Who has the biggest balls is going to win this match, since we know both teams got em. Will Bickel have a chance to sit down in the field? Will Das Boot be able to stop the line driver known as Arie Auxter? This game is going to come down to inches. Whoever gives an inch is gonna lose by two.
Screamers at Hotel Lobby – Lyons West 7pm – Right when I thought all my week four predictions were coming to fruition, Hotel Lobby showed up to win. No last minute tie of the USA soccer team was going to stop Hotel Lobby from remaining undefeated in the KVKL. They showed up ready against Los Matadores and they went for it. I expect nothing less against the Screamers. Screamers have added a few new clutch players but Hotel Lobby seems to have winning on lock down. Look for Hotel Lobby to win by five big balls.
Harper Valley PTA at Free State Growlers – Lyons East 5pm – Harper Valley won their first ever game in division play. Free State currently is 0-4. Will Harper Valley go on a win-streak? Will Free State break their losing curse? I think Free State is hungry like the wolf and they are gonna take a pretty big bite out of the Harpies cookies this week. Free State by 3.
Kunt Punts at Bad News Bagels – Lyons East 7pm – Never underestimate a Kunt, even when competing against the team named for the greatest boiled bread ever. The Kunt punts, like the Bad News Bagels have been keeping it close with many of the upper echelon teams in the KVKL. However this will be a double header for the KP, which will test their fitness vs. beer drinking levels this Sunday. The Bagels perhaps never found their groove last Sunday against Wildman on the divot and hills of grass at Woodlawn, a return to the speed and consistency of dirt will bring them back. Bagels by three.
Taco Tuesday at Basil Ride – Holcom Right – 5pm – MMMnnnn Tacos versus Pasta. Tough choice. Taco Tuesday is still working on the great reschedule for their washed out game of the week. Basil Ride wasn't able to compete with the tightness of Chalmersiz last week, but I think this week Basil Ride is going to reign down on Taco Tuesday like bubbling marinara over pasta. Really when you think about it, this game, thanks to the pitches of Chelsey (yup two weeks in a row mentioned since you didn't get to play last week), this game really could be called sunny with a chance of meatballs. Basil Ride by seven.
Space Pussy at Merchants of Death – Holcom Right – 7pm – I love when two undefeated teams get to play each other for a win. Pussy put up seven runs against the Rats last week, which is always a positive. Merchants I heard there was an injury to one of their top players here's hoping he is back to health this week. Merchants will take their $2 Sunday beer special and beat da pussy by a six-pack.
Rats at Terrebonne Po'Boys – 5pm Holcom Left – Yo Holcom Left is THEE field to be at for some of the fiercest week five match ups. Could Kris Marshall kick one over the fence and make it three weeks of home runs? (However now I need to point out that Brandon from the D-Holes got three homers in one game last week.) The Rats through consistent and solid play beat the D-Holes and Cuinn's former team two weeks ago. The Po'Boys have yet to falter since winning the championship last summer. Usually I go for the underdog, but I believe last years champs and their strong legs on this short field will prevail. I wonder if Bradley Keirns will bunt this game? PoBoys 17 Rats 12.
Rockets at Chalmersiz – 7pm – Holcom Left – The team who is most fuckable playing against the team whose logo is arms down the most phallus in the league. Will the Rockets stick it to sweet #15? Originally I thought that Chalmersiz had this one in the ball sac, however with the game being at HL, suddenly the Rockets and their major leg power will make this game much more of a battle. I predict at least 2 home runs from the Rockets (bring it Mister Findley, Frye and Schneweis). However could this be the day with the right amount of wind that either Sarah Riley or Betsy Hatch could get one over the fence too? I'm am totally titillated at the thought. Rockets need to not make any errors, as Chalmersiz got defense on lock down. Tied through the 9th.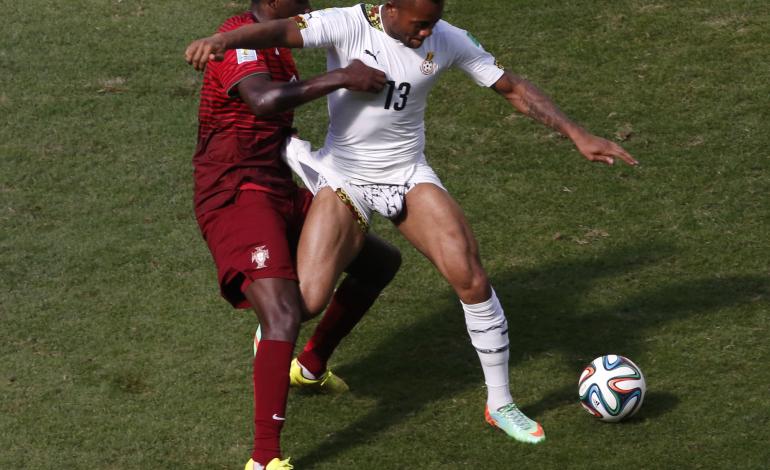 Jazzhaus at Ghosts – 5pm Holcom Red – Jazzhaus are gaining momentum week after week with a victory in 6 innings against Free State. Ghosts seem to not be able to catch a break, be it injuries or missing members. Having an 0-4 record isn't fun and Ghosts are gonna be gunning hard for a victory. Going for the underdog on this one Ghosts by one.
Los Matadores at Brewballers – 7pm – Holcom Red – Their fearless leader has been traversing through Europe, will everyone's favorite puppeteer return with enough amore to kick their asses to a victory? I feel they got this one in the bag. Nothing heals the wounds of a loss like a clean win. This should be an easy one for the Matadores especially since the Brewballers are also playing at 3pm and have a fairly small team. The most fit will prevail and I believe that award goes to the Mats.
Wildman Attack Force at Bulletproof Tigers – 5pm Holcom Gold – Cougar gets to play against one of his crushes the dreamy CJ Kie. Rumor has it there is going to be a keg and hopefully a gigantic gong. Bring your dogs, bring your cheap non-american made cotton clothing and watch Cougar blush at the chance to do keg stands against his heroes the attack force. By far the good times game of the week. Wildman by fifteen Asian jokes.
Where's My Pitches at Murda Inc – 7pm Holcom Gold – Where's My Pitches I feel like I barely know your team. Im gonna stop on by and get a true take on your talents this week. Murda Inc, well we all know you are by far the nicest winners in the league, even if Sean Jolly is dropping balls all over the ladies. Hey at least there hasn't been a dong shot this year. Murda gonna make up for leaving their cake out in the rain to happy shirt last week and take down the pitches by 10.
AsteroidHEAD at Up to Eleven Late Fees – 5pm Holcom Blue – In case you didn't know the captains of both teams have dubbed this week BUNT FREE. If you bunt, you shoot fireball. Now to some of you that might seem like the perfect reason to bunt (ahem Lauren Goat Pearce) but for folks like myself it's time to work the line drive to prevent cinnamon drunk at 5pm. Eliminating the bunt makes this game between what appears to be a recent rivalry more epic. However the Fees will be debuting their new shirts, tanks and koozies so the fashion alone should mean Fees win best shirt of the week. As long as the Fees don't get run ruled, it's a win in our minds.
Red Lyon at Goats – 7pm Holcom Blue – Another case of the old schools this week. The Lyon was unable to play last week due to the popularity of soccer in the LFK. The Goats have not really played with their full team for a few weeks. Both of these teams appreciate a cold beverage whilst playing our sport, both teams are long time members of our league and both teams often carry a lotta 'tude on their shoulders. So who is going to get angry first? Shaher? Chris N? Let's hope it's a love fest but I feel the Lyon is gonna roar louder and win by 2.
Sacred Sword at Love Garden Squids – 7pm Hobbs Park – The Sword has always maintained 2 rivalries, the goats, who they seem to always beat and the LG who other than one time have the S-words have always lost to. Both teams have added a few new players but still maintain a core of teammates who remember when GOTW was played on grass. While some games are bunt free I predict this game to be joyfully filled with bunts. If sword can get the party started in the first inning (I'm talking to you Mike Tiffany), Swords got a shot. But Love Garden will ride the wave to victory. 12 – 8.
Channel 6 at Happy Shirt – GOTW – 9pm Hobbs Park – They are the team that has played the most at Hobbs Park, at this point the lights probably don't even dilate their pupils. Channel 6 I know you are working hard at getting better, but Happy Shirt has it all. Top to bottom, seemingly every player on Happy Shirt has a KVKL championship, well oops not you yet Chris Ford (cruel jab of the week). From their hairy heads to their hairy toes, Happy Shirt is covered. I keep dreaming of dick towels flying through the air during the 7th inning. Maybe this is the year I will actually collect my first. Happy Shirt by 5.