Because I forgot (re: didn't know what to write about because I haven't had the chance to watch many games this season due to reffing and didn't want to be just another pundit who makes predictions because that's kinda boring) to write a post last week, I wanted to do something to somewhat make up for it. So I've started a new thing:
MOVIE POSTER MONDAY!!!
Granted, it's not Monday—because I didn't think of it until Wednesday night—but it did give me a chance to fuck around on Photoshop.
While eating, I had the idea to make a poster for the upcoming Beard-Off challenge between the Ghosts' Matt Cosgrove and ReBoot's very own me. The winner of the game gets to keep their beard; the loser must shave. It's a good ol' classic Shave-Off, and for that I made this: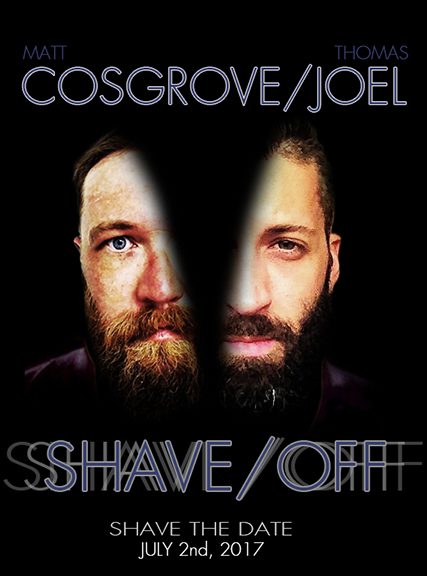 Good luck, Ghosts. My team doesn't want to see me without a beard, and I'm pretty sure none of you do, either.
Now then. Here are my boring predictions:
Red Legs > Goats
Happy Shirt > Channel 6
Muddy Waters > Hurtz Donut D-Holes
KTC > Wildman
Chalmersiz > Flying Hellfish
Love Garden > Red Lyon
Los Matadores > Corksuckers
Repetition > Liberty Hall
Sacred Sword > Homies
Johnny's > Rats
Free State > Harpies
Pawsh Wash > Jazzhaus
Woost > Rockets
Where's My Pitches > Leeway Frank's
Brewballers > Leafy Greens
Double Meat > Grandstand
And because I didn't want to leave MOVIE POSTER MONDAY with just one—and because I couldn't sleep—I went ahead and followed it up with this week's other creation:
I'm also not friends on Facebook with anyone from AsteroidHead. Oh, and for this game, I choose AsteroidHead > Screamers.
Be safe this weekend. Don't blow anyone's hands off. And don't be shitty to animals. And don't shoot fireworks at Game of the Week. Sure, we all may know that, but the spectators might not, so warn your friends who may come out.