With interim assistant water boy/hype-man Brad Everett – aka White Dom King – breathing down my neck to post my rankings, I'm finally ready to unleash my…well, just my opinion.  For some reason the interest in predicting who will find glory and who will drink their kickball sorrows away (or not) is a yearly source of entertainment for KVKLers league wide, and the 2012 season will be no different.  I think the fascination has something to do with the fact that every team begins the new season tied for first at 0-0, and hey, if you lose there is always week 2 lurking around the corner to get the squad back to .500 right?  I may have a bit of the inside track with some of my predictions due to the fact that some of the more trustworthy captains out there have mustered up the courage to divulge a bit about their new additions and thoughts about their teams, but trust me, some of the hair-splitting decisions were made by blind folding myself and throwing steal-tipped darts at randomly assigned Missouri Tiger fans,  and therefore these predictions could be dead wrong come the end of division play. With that being said here are my division predictions.  I plan to post a summary of each division every few days until the start of the season – 10 days from now!  I've ranked the teams within each division, but the divisions are listed in no particular order.  Enjoy.
CARRIE A. NATION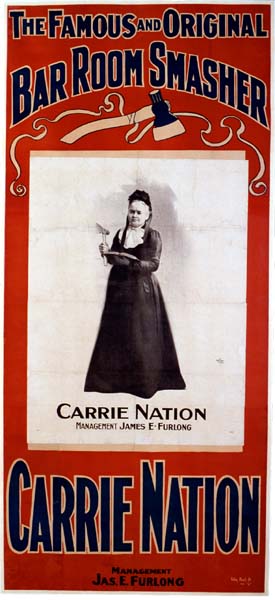 1. DAS BOOT
Fact:  Brad Everett lives by the motto, "chicks dig the long ball".
In my opinion Das Boot has to rank as one of the top teams in the league when it comes to playing kickball and having a good time.  I'm sure some of you think I'm crazy for saying that, but these boys come to play and usually show off their drinking and dancing prowess at the Replay Lounge well after the games have concluded for the day.  Additionally, they like to make statements like promising strippers at their GOTW last season, only to let everyone down when no strippers showed face…or boob…or flapjacks.  I even brought an umbrella expecting spectators to make it rain.  Come on Boot, at least streak for us if you're going to build us up like that.  I don't recall exactly how The Boot fared in their the two prior seasons, but last year a lot of things clicked for this team.  They made a strong push in the playoffs reaching the Final 4, but eventually suffered a difficult loss to Love Garden.  Das Boot will have a few upgrades this season from last year's quick and athletic team.  If these players pan out they will be a force to be reckoned with all season long; as long as the need to coach doesn't affect the ability to calm down and play consistent, quality kickball.
Key Game(s):
–         Week 5: vs. Sacred Sword
–         Week 6: vs. Wildman Attack Force
Back to back division contenders
Final Prediction:  6-1
2. SACRED SWORD
Motto: Play with hate
Fact: 43% of current roster are illegitimate children from the seed of Rod "Shooter" Beck.
Coming off of an impressive 10-3 season, Sacred Bunt may be spending a lot of time this year searching for a new identity.  Over the past two seasons they've lost a lot of the speed that allowed them to keep defenses on their toes because you just never knew when they'd lay down one of those oh so controversial bunts.  With less overall speed and the loss of two big boots, Sword will rely heavily on a part of the game they have excelled at season after season: defense.  With savvy veterans and a trimmed roster, expect the Sword to be a bit vulnerable if they get runs scored against them.  Otherwise they will likely continue to be one of the dominant, bass-thumping teams in the league.
Key Game(s):
–         Week 2 @ Das Boot. Trying to avenge last seasons 9-8 playoff loss
–         Week 7 GOTW vs. Wildman Attack Force.  Marriage Match-up meets contract dispute.
Final Prediction: 5 -2
3. WILDMAN ATTACK FORCE
Motto:  Win or lose…those are your options. Win. Or lose.
Fact: Be prepared to shotgun a beer with the team captain, its tradition.  Oh, and there will be pony keg at every game so put your drinking hats on.
Wildman finished last year with a sub .500 record, but this year they are no longer vintage, they are an attack force.  This should be one of the fun teams to watch this year due to the large number of new players trying to mesh together with the core of the past.  This is a hard team to predict preseason, but expect Wildman to be a force in the league once they all get on the same page.  Depending on how they fare in the first 7 weeks, Wildman could find themselves either struggling in ranked play or dominating a lower pool if they lose a few early games.  Luckily for them, their two toughest games will likely be in weeks 6 and 7.
Key Game(s):
–         Week 3 vs. Los Matadores
–         Week 6 @ Das Boot
–         Week 7 GOTW @ Sacred Sword.  Marriage Match-up meets contract dispute.
Final Prediction: 5-2
4. LOS MATADORES
You can't knock the hustle.  Senor Paul Santos is up to his crafty ways once again.  I don't know this for a fact of course, but I did find this seeing-stone down by the river and it hasn't led me astray so far.  As for predictions?  Los will feature a lot of new faces, but a lot of familiar faces as well.  Many of the players have plenty of KVKL experience, but it will be interesting to see if all of Paul's puppets can dance around the bulls on stage in synchronization without knotting up all the strings.  Do the Matadores have an upset up their sleeve?  They were certainly dealt a shitty hand playing my divisional top three contenders in weeks 1-3.  It will also be interesting to see if they can avoid being the victim of upset losses.  All in all expect Los Matadores to settle in and finish the season strong as a top half team in the league.  I really do love you Paul.  Blood, sweat, and tears.  You certainly photocopied a play out of the late Al Davis' playbook.  The only problem was you ran it through the copy machine upside-down and ended up stealing Al's famous quote "Just win baby" and the yearly off season maneuvers have echoed this motto for a few years running.
Key Game(s):
–         Week 1: vs. Das Boot
–         Week 2: @ Sacred Sword
–         Week 3: @ Wildman
Final Prediction: 4-3
5. LIBERTY HALL LATE FEES
Mottos: LATE FEES 4-LIFE, MOST FUN WINS
Tradition: Pregame lap around the field with the Late Fees Flag made out of Hawaiian booty shorts – courtesy of Mick Cottin.
After starting last season off on a positive note at 4-3, The Late Fees dropped all three of their games in Pool 3. As the overall #14 seed in the postseason tournament, they followed that up with a decent push in the playoffs falling just short of a Cinderella story when they barely lost to #3 ranked Sacred Sword 4-3 in the second round of action.  This year the Late Fees face the daunting task of replacing two of their better players from a year ago.  Adding new players to a roster that had gone virtually unchanged for three consecutive seasons (very impressive), Liberty Hall hopes that a breathe of fresh air and the taste of cold beer will be just the rejuvenating concoction to quench their kickball souls for the 2012 season.  Liberty Hall consistently plays middle of the pack kickball, but can certainly catch a sleeping giant off guard.  Regardless of the outcome this season this team knows how to have a good time and isn't afraid to let you know about it, win or lose.  The first half of division play will be key in determining where this team ends up, and the difficulty of their final few weeks should gear them up for Pool Play wherever they land.
Key Game(s):
–         Week 3: vs. Brew Ballers
–         Week 4: vs. Los Matadores
Final Prediction: 3-4
6. BREWBALLERS
Motto: If you can kick a wrench, you can kick a ball.
Team Brewski Most Likely Found in Dugout:Hamm's and Halcyon Wheat
The Brewballers come into this season lacking several of their players from a year ago.  Due to these defections, the Brewballers have opted to go with the theme, out with the old in with the new, as they have at least six players on their roster completely new to the KVKL.  With inexperience come growing pains and I don't think this years team has any illusions of grandeur.  However, don't expect the Brewballers to roll over and die either.  New players can bring new life and a new sense of confidence.  Only time will tell which portion of the Brewballer name will win out, the brew or the ball.
Key Games:
–         Week 3: @ Liberty Hall
–         Week 5: @ Los Matadores
Final Prediction: 3-4
7. SPACEPUSSY (ASTROKITTY)
Motto: Spacepussy, Spacepussy! Stank, stank, stank!
Team Tradition: Foam Weaponry, Costumes, Boom Box, and a Bullhorn
Facts: Joe Noh can kick backwards at a record land-speed of 90 mph, Joel Pfannenstiel still can't tell you the difference between shortstop and rover, though he's played this game for six years, and Isabel Boehms is from the future.  In fact she already knows the outcome of each game, but refuses to tell her teammates so as not to affect the space time continu
It's no secret that Spacepussy has more fun than a majority of the teams in the KVKL and this year's squad will be no different.  With a team large enough to sail the Nina, Pinta, and the Santa Maria, this Intergalactic Vaginal Voyage has its sights set on funning every team it faces to kickball death, which of course means partying harder than you ever imagined possible.  The Cosmic Clam may have gone 0-fer in division play a year ago, but they tightened up and eased their way into a perfect 3-0 inpool play.  Finishing off last season on a strong note, don't be surprised if the Solar Stank turns a few tricks and peel off a win or two more than normal.
Key Game(s):
–         Week 5: GOTW @ Gang Green
Final Prediction: 1-6
8. GANG GREEN
Unfortunately I know very little about Gang Green other than that they are one of the youngest teams in the KVKL – that and the fact that someone has to be in the cellar of division predictions.  As a member of the Barracudas, we played them last year in the first round of the playoffs and beat them pretty handily.  It's always interesting to see if a team acquires new players and begins to learn the ways of the league: what works, what doesn't, etc.  With a couple of seasons under their belt this season should be a year to find out whether Gang Green is making strides forward or not.  From what I remember this is a team who wants to compete and is still looking for their own identity in a league of varying styles.  I think they have some of the parts to compete, but putting it together for 9 consecutive innings has proven to be a bit challenging for Gang Green to date.  We'll have to wait and see if the 2012 season will be any different.
Key Game(s):
–         Week 5: vs. GOTW vs. Spacepussy
Final Prediction: 1-6